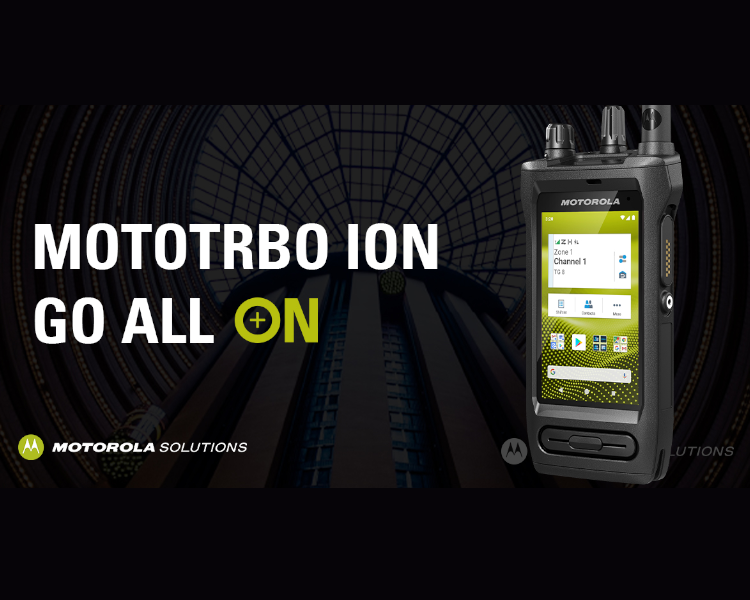 Be heard. GAME CHANGING AUDIO CAPABILITIES IN A RUGGED, FUTURE-READY DEVICE
The new MOTOTRBO™ R7 two-way radio has arrived! It is the next generation of 7000 series radios. When communication is critical, clarity is essential. With exceptional noise canceling, loudness, and voice clarity, your team will never miss a conversation or mishear an instruction.
Built to last and ready to connect your team, MOTOTRBO R7 is designed to perfectly meet the needs of your business. From busy schools and hospitals to loud warehouses and event venues, your team can stay focused on the task ahead and help you meet deadlines without jeopardizing safety.
Your business relies on communications. MOTOTRBO R7 is a digital portable two-way radio that offers game-changing audio capabilities in a rugged, future-ready device.
The MOTOTRBO R7 is available as a Full Keypad Model (FKP) or a No Keypad Model (NKP).
Operational Systems

Dual Capacity Direct Mode
Conventional
IP Site Connect
Capacity Plus Single/Multi-Site (Optional)
Capacity Max (Optional)

Frequency Bands

VHF 136~174 Mhz
UHF 403~527 Mhz

Number of Channels / Group / Zones

Full Keypad Model (FKP)
1000 Channels

No Keypad Model (NKP)
64 Channels

Power Output

5-Watts VHF
4-Watts UHF

WiFi / Bluetooth

Wi-Fi 2.4/5.0 GHz Wi-Fi 5 / IEEE 802.11a/b/g/n/ac
Bluetooth 5.2 Class 2, 33 ft (10 m), WPA3 Wi-Fi Security Protocol Compliant