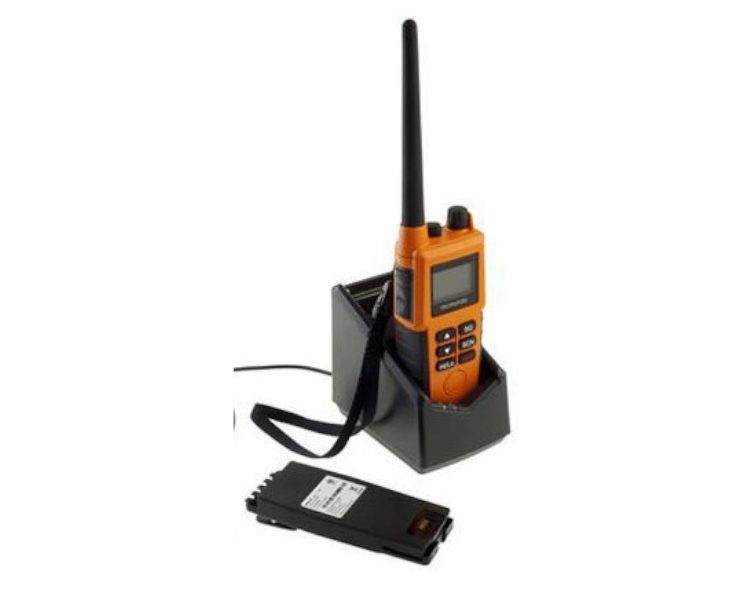 SAILOR SP3540 MARINE VHF ATEX GMDSS RADIO
T-00-403540A SAILOR SP3540 Portable VHF ATEX GMDSS is designed to meet the GMDSS requirements for communication in hazardous marine environments, such as tankers, supply vessels and other offshore operations and is waterproof to the IP67 standard.
IAs part of the required safety equipment, the SAILOR SP3540 is to be used in an emergency situation. However the best way to guarantee functionality in an emergency situation, is to use the radio in daily communication on board. The unique SAILOR SP3540 VHF is both ATEX and GMDSS approved, so it can be used for on board communication and to fulfill safety requirements if an incident should occur. The Thrane & Thrane SP3540 connects easily to external equipment like headsets and fist mikes, making the SP3540 suitable for any noisy environment.
Frequency range: 149.3-174 MHz
Channel Separation: 25 kHz
Pre-programmed channels: GMDSS
Additonal programmable channels: 100
Transmitter power (Hi/Lo) (radiated) 2/1W
Dimensions: 28cm x 6.6cm x 5.5cm
Weight: 0.39kg
Operating Temperature: -20°C to +55°C
IP Rating: IP67
Power Input Voltage: 7.2V DC
Frequency Band

MARINE VHF
Programmable 100 Channels

TX/RX Modes

Analog

Power Output

5 Watts

Encoding / Decoding

CTCSS and DCS

Standard Accessories included

1X Antenna (Built-in)
1X Belt Clip
1X Emergency Li-ion Battery pack
1X Rechargeable Li-ion Battery Pack
1X 100~240V Desktop Rapid Charger
1X Operating Manual

Approvals

ATEX